Anna Rice visiting Toronto followed by exhibition match with Lee's Ronny Tranggono (Gold medalist in Indonesia & Coach with Lee's), Michelle Li (2008 Canadian National U19 ladies single champion).
Anna Rice is presently (2008) No 1 lady badminton player, World NO 31. Charles Chow OBA registered Coach & Umpire. ( National Coaching Certification Program - Level II, & National Officials Certification - Provincial Umpire)
Anna Rice speaks playing badminton and still able to obtain her master degree.
Compete in Olympic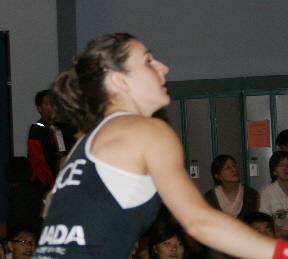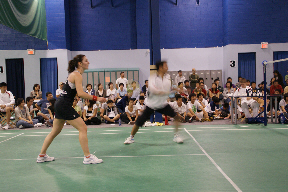 Exhibition Matches